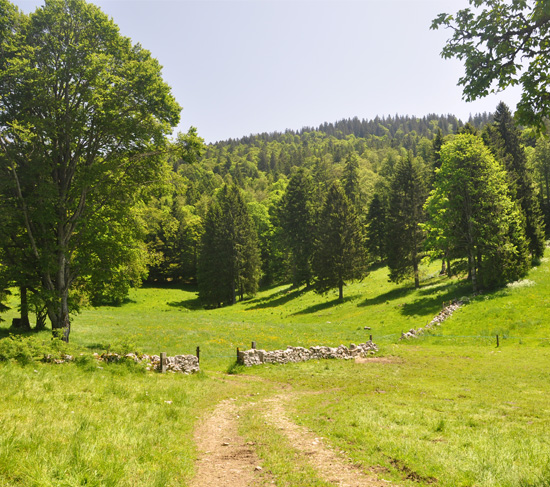 Regionalpark Chasseral
Welcome!
Discover the Chasseral Park, close to your home, under its secret and authentic sides.
What do a Longines, a Ragusa and a Tête de Moine have in common? They are made in the Chasseral Park, a region that lives from its exports. Today, you are invited not only to appreciate its flagship products, but also to discover the country of the people who make them. Here you will discover mountains with gentle profiles. Here, the harshness of the land has forged generous spirits. So, if you love unspoiled nature, come and take a hike, a horseback ride or a mountain bike ride, stop by one of the many farmhouses, follow in the footsteps of the Anabaptists or learn about the traditional use of plants.
The 7 Must-See
Horlogerie
Watchmaking finds its origin in the peasant circles of the Jura hills. Exclusive visit to these precision and craft workshops in the heart of the Jura & Trois-Lacs.
Château de Grandson
Medieval fortress with a thousand years of history overlooking Lake Neuchâtel. Its history intersects with the Burgundian Wars between Charles the Bold and the Confederates.
Morat
Small medieval town, located on the Swiss plateau, it offers many curiosities such as its castle, its ramparts, its picturesque streets and its arcades.

ACTIVITIES ACCORDING TO THE SEASON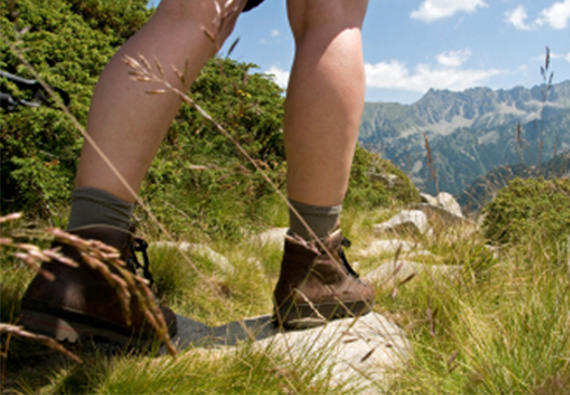 Summer
Hiking, Mountain biking, Cycling & E-Bike, Cross-country, Horse riding.
Our advice
Did you know that it is better to keep a distance of at least 20 m to avoid a herd? Or that wildlife uses up a lot of energy when you disturb them off trail?
Here are some tips on how to safely cross a pasture and keep yourself, others and the animals safe when out in the wild.
My Nature Walk:
1. I stay on the marked paths: the fauna needs peace and quiet.
2. I respect my hosts and their work and I close the gates: any pasture or forest is a property carefully exploited by farmers or foresters.
3. I go around the herds: cows with their calves defend their young and can become aggressive.
4. I keep a permanent control on my dog: as nice as he is, the dog is perceived as a predator by the fauna and the livestock.
5. I take my garbage with me: nature does not like it.
6. I respect the signs: the federal free district and the nature reserves require a particular vigilance as for their specific rules.
And above all, I put all my senses on alert to appreciate this nature to be preserved.
Have a nice walk !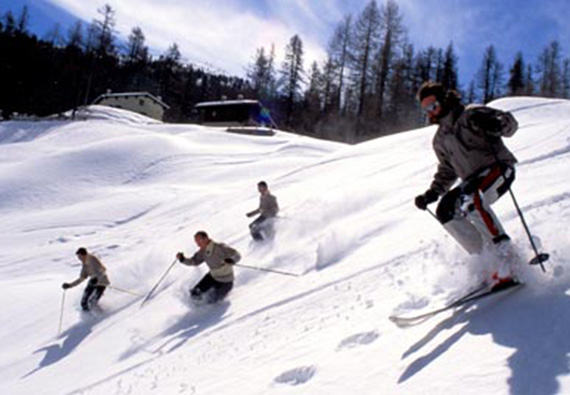 Winter
Cross Country Skiing
Downhill skiing & Snowboarding
Winter hiking
Snowshoeing
Advice
Whether it's a cold snap or a blinding storm, winter is tough on wildlife in the Chasseral.
Here are a few tips for the respect of others and nature.
1. Follow the marked trails and paths
2. Respect the peace and quiet of the animals, always keep your distance. A chamois that you run away from on a snowy slope can consume 60 times more energy than when it moves on flat ground without snow. These calories consumed in this effort are hardly compensated by its meager food...it gets exhausted very quickly and can die.
3. Respect quiet zones and wildlife protection sites: wild animals retreat there.
4. In the forest, stay on the marked routes and trails: wild animals can get used to your presence.
5. Avoid edges and snow-free areas: wild animals are particularly fond of these places.
6. Take your garbage with you.
7. Use the routes that correspond to your activity
8. Park in the designated parking spaces
9. Stay on the roads, avoid agricultural and forestry roads if you are not an entitled person
Do you have any questions? We are here for you!